RE: JERSUSALEM SHAWARMA IMPLEMENTS NEW S.I.P.P POLICY
Dec 24, 2019
Jerusalem Shawarma is committed to maintaining our quality, cleanliness, and social responsibility; which have been the hallmark of our family owned business.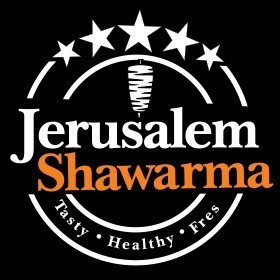 A few weeks ago, Alberta Health Services conducted an investigation related to a seasonal illness and determined it was unrelated to our restaurant operations, or the quality of our food. We would like to thank Alberta Health Services for their work, and recommendations on preventative measures, which have already been implemented to help do our part in protecting our city.
Jerusalem Shawarma has now implemented enhanced policies, with enhanced staff training, and a new system to ensure their compliance. Our new S.I.P.P. (Seasonal Illness Prevention Plan) has been put in place at all our restaurants. S.I.P.P. includes, but is not limited to:
A new independent S.I.P.P. compliance officer to ensure compliance with the enhance policy and training;
Mandatory sick leave for all staff;
An internal system to record and investigate any illness related complaint to ensure swift response and preventative measures;
Supplementary, and further training for all staff related to preventing the spread of illness.
During the past few weeks, we have been operating at limited hours to ensure immediate compliance with our enhanced S.I.P.P. policy training. We have made immediate management personnel changes at our restaurants to demonstrate our commitment.
The S.I.P.P policy has now been implemented throughout all our restaurants. We would like to thank our customers, and Alberta Health Services for working with us during this period, and anticipate business returning to normal.
Merry Christmas!