TASTY . HEALTHY . FRESH
We are famous for our
Shawarma
Donair
Vegan or Vegetarian
Kababs
Business Catering
Lunch and event catering in Calgary
If you're a local business in Calgary and would like to setup catering for your Sat meeting, lunch meeting, conference, anual meeting or a stampede breakfast, we recommend that you download our menu to have a look at our special business catering services and food options. Your guests and employees will definately love our freshly cooked medterrian cusine provide.
Social Events Catering
Social Events Catering in Calgary
Local community or group gathering in Calgary are usually in the need for food catering service. We at Jerusalem Shawarma understand those needs and have designed a special menu and delivery service to accomidate those needs and hungry guests.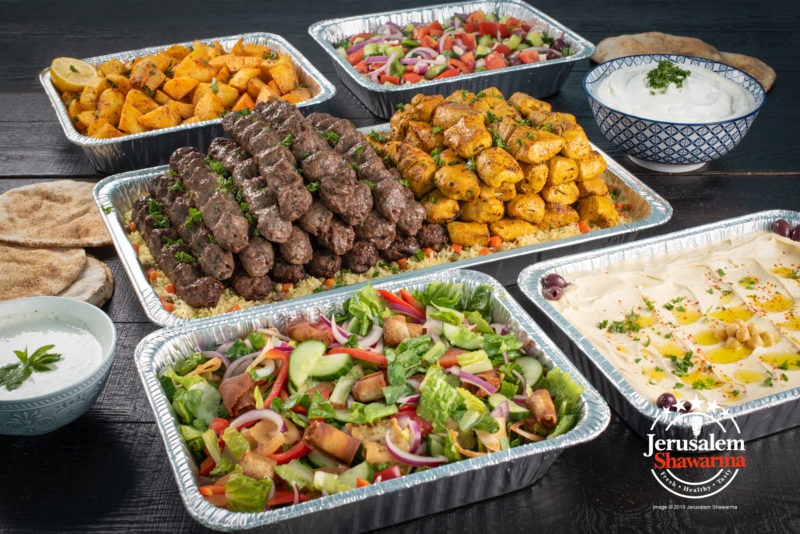 Delicious Wraps
Delicious wraps come in various types, including Chicken Shawarma, Beef Shawarma, Kabab, Lamb, & Mix. You can also make it a combo with garlic potatoes & a pop.
Family Plates
This family plate is very popular for feeding a family. You can have it either 3, 4, 5 or 6 people. This plate comes with your choice of any salad, garlic sauce and hummus.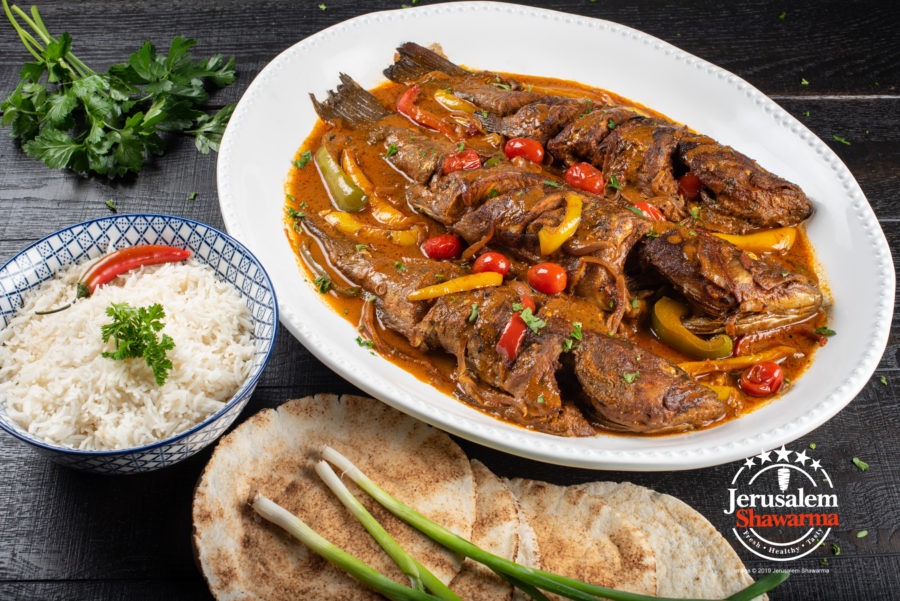 Fish Tray
The fish tray is our new addition to the catering menu, and all our customers love it. It comes with rice, drinks, and baklava. You can serve three to six people. Pre-order now by calling.
Country Hills

(Ashton Square)
204-30 Country Hills Ldg NW
Calgary, AB
Ph: 403-277-2666
opened everyday
10:00 am – 10:00 pm
Royal Oak Park
(NW Calgary)
Unit 6116, 8650 112 Ave NW,
Calary, AB
Ph: 403-375-1126
opened everyday
11:00 am – 10:00 pm
Richmond Road
(Signal Hill)
480, 5255 Richmond RD SW,
Calgary, AB
Ph: 403-249-7693
opened everyday
11:00 am – 10:00 pm
Deerfoot Meadows
(IKEA Plaza)
618-33 Heritage Meadows SE,
Calgary, AB
Ph: (403) 386-6640
opened everyday
11:00 am – 10:00 pm